11 Biak Mosques Reposition Qibla Direction for Prayers: Minister
16 June 2019 10:37 WIB
TEMPO.CO, Biak, Papua- Officers from Papua Province's Religion Ministry confirmed that 11 mosques in Biak Numfor District had realigned the direction of Qibla as a guide for Muslims in Biak and its surroundings to face during prayers.
"A total of 11 takmir mosques have proposed a regulation and improvement in the direction to offer prayers," Head of the Islamic Community Development Section of the Biak Religious Affairs office Abdul Manaf Rumadaul remarked after rearranging the direction of qibla at the Qibinine Mosque in Sorido Village, Biak District, in Biak on Saturday.
He is upbeat that resetting the Qibla direction would offer greater comfort to Muslims to pray five times a day at the mosque.
He is optimistic that all mosques would have followed suit in adjusting the direction of Qibla that was carried out by a joint team of the Religious affairs of Papua Province to obtain a certificate as a proof of the change.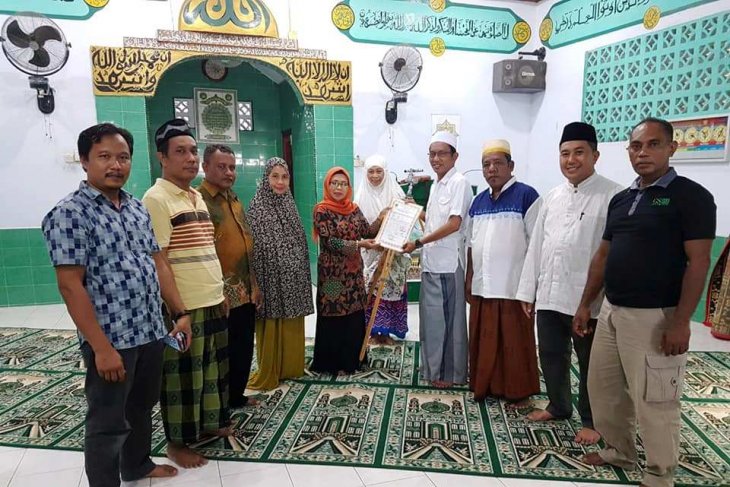 "We are upbeat that the mosques that had rearranged the Qibla direction would be more comfortable to perform prayer services in congregation," he stated.
One of the takmir of the Al Amin Biak Mosque, Tasbih, admitted that the change in the direction of Qibla at the Al Amin Mosque had been made by the team of the religion ministry.
"There has been a shift in the direction of Qibla at the Al Amin Mosque later Patina following the reorganization of the joint teams of the Religious Affair Office of Papua and the Islamic Community section of the Religious Affairs Office of Biak," he noted.
Based on the data, several mosques that had made the necessary changes in the Qibla direction included the Baiturahman Grand Mosque, Al Hafidz Mosque, Almuminin Mosque, and Al Amin Mosque.
ANTARA